We have all heard the saying that good things take time. It is true that in life, most improvements – upon our health, careers – require a plentiful supply of patience. Updating your bathroom does not have to be another worry that's weighing down your to-do list. At Bath Fitter of Pittsburgh, we make bathroom design and bathroom remodeling as smooth and easy as possible for you.
No Mess Installation in One Day
Our acrylic systems are custom made to fit right over your existing tub. Our certified installation specialists can have your old tub or shower replaced with a brand new acrylic system in as little as one day. This process eliminates the mess, headaches, and hassles of traditional bath remodeling.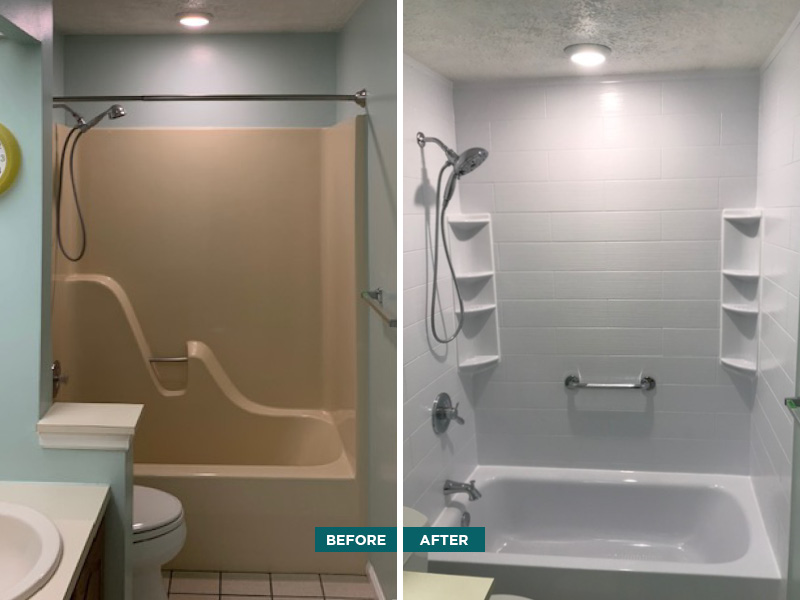 Learn more about our installation process by watching the below video.
Hundreds of Customization Options
Just because our installations are quick doesn't mean you lack options. No two bathrooms are identical, so Bath Fitter of Pittsburgh custom fits to your bathroom's needs. From tub to shower conversions, to accessible options, we have a range of designs to suit any lifestyle. (Find some inspiration in our Ideas Book!)
Easy to Clean
If you're tired of the endless scrubbing and cleaning your old tub demands, it's time for a makeover. Our acrylic one-piece seamless wall wipe clean so easily that they're almost maintenance-free.
Lifetime Warranty
All Bath Fitter of Pittsburgh products come with a lifetime warranty, so you can remodel with confidence.
For those seeking to remodel their bathroom, Bath Fitter of Pittsburgh is the right choice.  Transform your bathroom into a fabulous space, down to the last detail, with confidence in a successful outcome. It's not just a renovation; it's a transformation.
See one of our bathroom design projects in Monaca, Pennsylvania up close…
Are you ready to get started? Book your free virtual or in-home consultation at bathfitterpittsburgh.com. Be sure to also like our Facebook page to stay up to date with our products and services.