Bath Fitter of Pittsburgh has helped over 38,000 satisfied local customers succeed in their remodel and construction projects. Our team specializes in fitting all bath sizes, from smaller spaces to master baths. Whether you're renovating an old home or planning brand new construction, Bath Fitter will ensure the success of your bathroom design project every step of the way.
Bathroom Design for Compact Spaces
Smaller bathrooms require smarter bath designs that are both functional and comfortable. If you're feeling cramped with your current layout, Bath Fitter of Pittsburgh has options that maximize every space. Best of all, installation can take as little as one day.
Master Bathroom Design
Your master bathroom should give you a sense of pride every time you enter it. It is, after all, the best bathroom space in your home. Our consultants can revamp your master bathroom and ensure it fits your style with our various product patterns and finishes.
Curious about adding custom designs and personalized elements to your master bath? Bath Fitter can help with that too.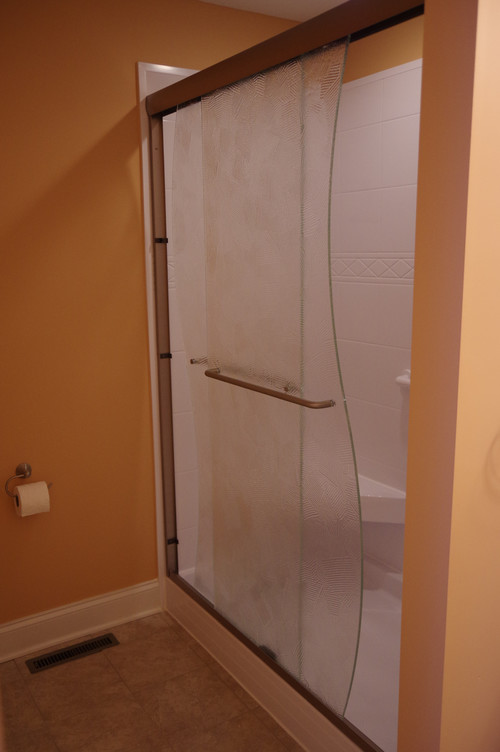 Tub to Shower Conversion
Do you or does your loved one have trouble getting in or out of the tub? Do you prefer taking showers and no longer use your tub? If you answered yes to either of those questions, our tub to shower conversion may be a good fit for you. Bath Fitter of Pittsburgh can convert your old tub to a beautiful and spacious shower system. Your bathroom won't feel like the same space.
Bathroom Remodel
Are you hoping to remodel your current bathroom? We can help you recreate your bathroom from the ground up. You decide how much help you want in your remodel – full design or DIY assistance – and we'll be happy to provide our services.
New Home Construction Bathroom Design
Is your dream bathroom still in the blueprints? Our design specialists will build your vision into a reality. We'll help you at every stage of your unique project.
Still deciding if we're right for you? Check out our Ideas book for inspiration, or visit our Facebook page to see more of our work.